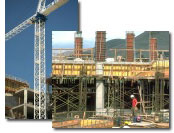 Limited or Unlimited License:

Build your business with quality and let Pineapple Code deliver your technology.

Works in real time, all the time.

You keep control in the right hands.

Easy to use, and with Pineapple Code's On-Site Customer Service, you get a good start and follow through. Pineapple Code can get you into today's technology successfully.
Pineapple Code systems are complete, and all the elements are entirely seamless, so you will see why we say, "Relax and enjoy your business with better technology."
"We have appreciated the staff's responsiveness to our calls for technical help... and look forward to continued courteous support."

Since December 2000
Jim Eldridge, Ledco, Inc.